Shifting to a Neutral Kitchen Design
Choosing a neutral palette for the kitchen is appealing — it is simple and sophisticated. Another significant advantage of a neutral kitchen design is how the warm and calming colors make the space feels spacious and bright. This kitchen will stand the test of time, but if ever feel a need for a change, the homeowner can easily add a pop of color to give it a new style.
A Few Changes Make a Big Difference
In a 1911 bungalow in St Anthony Park, the kitchen is updated and reconfigured for better flow.  Before, three doors opened up into the kitchen which made it feel broken up. Relocating the powder room doorway from the kitchen to the adjacent sitting room made a big difference in functionality.
Relocated Doorway
Move the slider to see the transformation.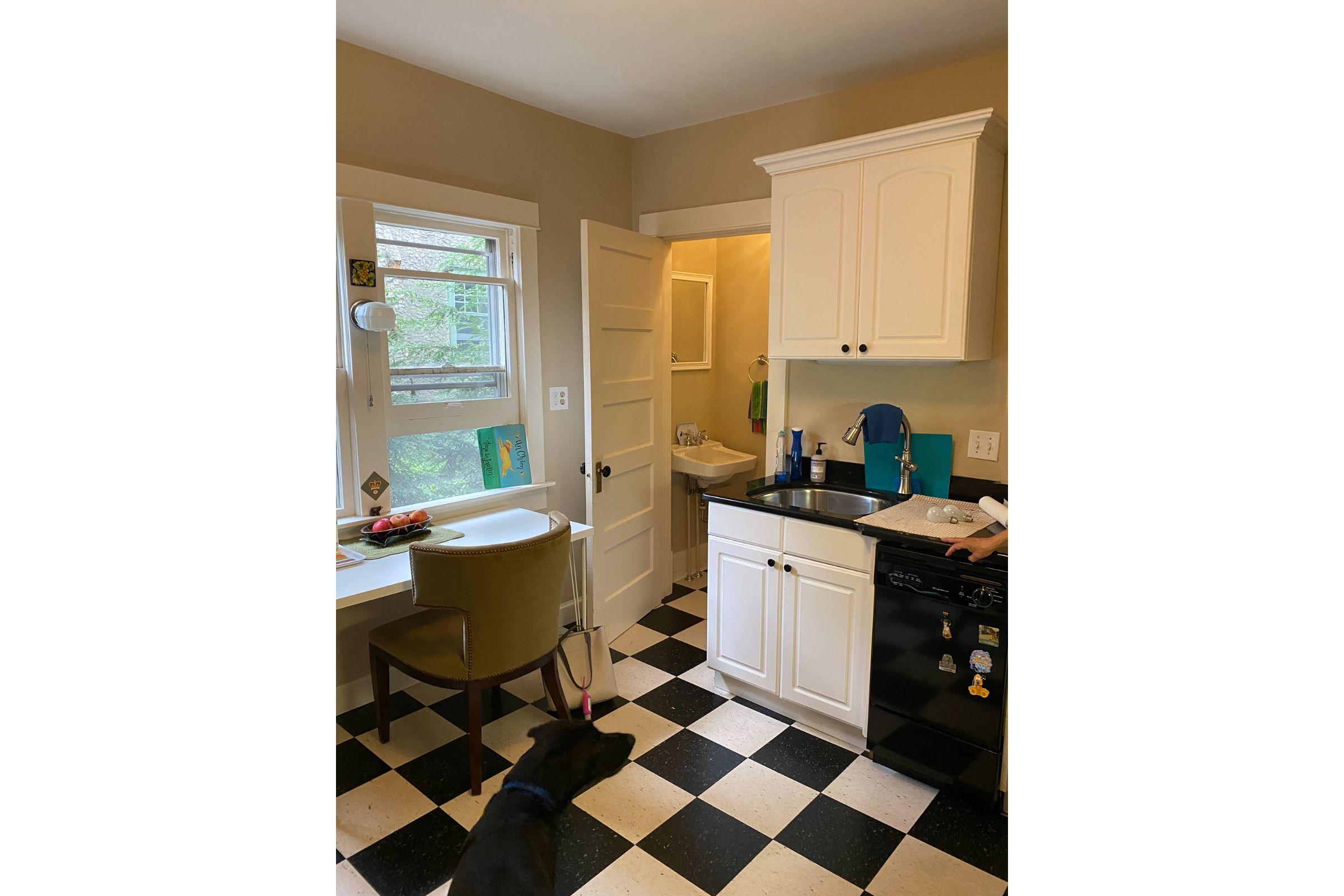 A Better Work Zone
Shown here is where the doorway used to be. By closing it up, we now have a whole wall to work with. In this size kitchen, a seemingly small change made a huge impact because we were able to add more countertop and cabinet space.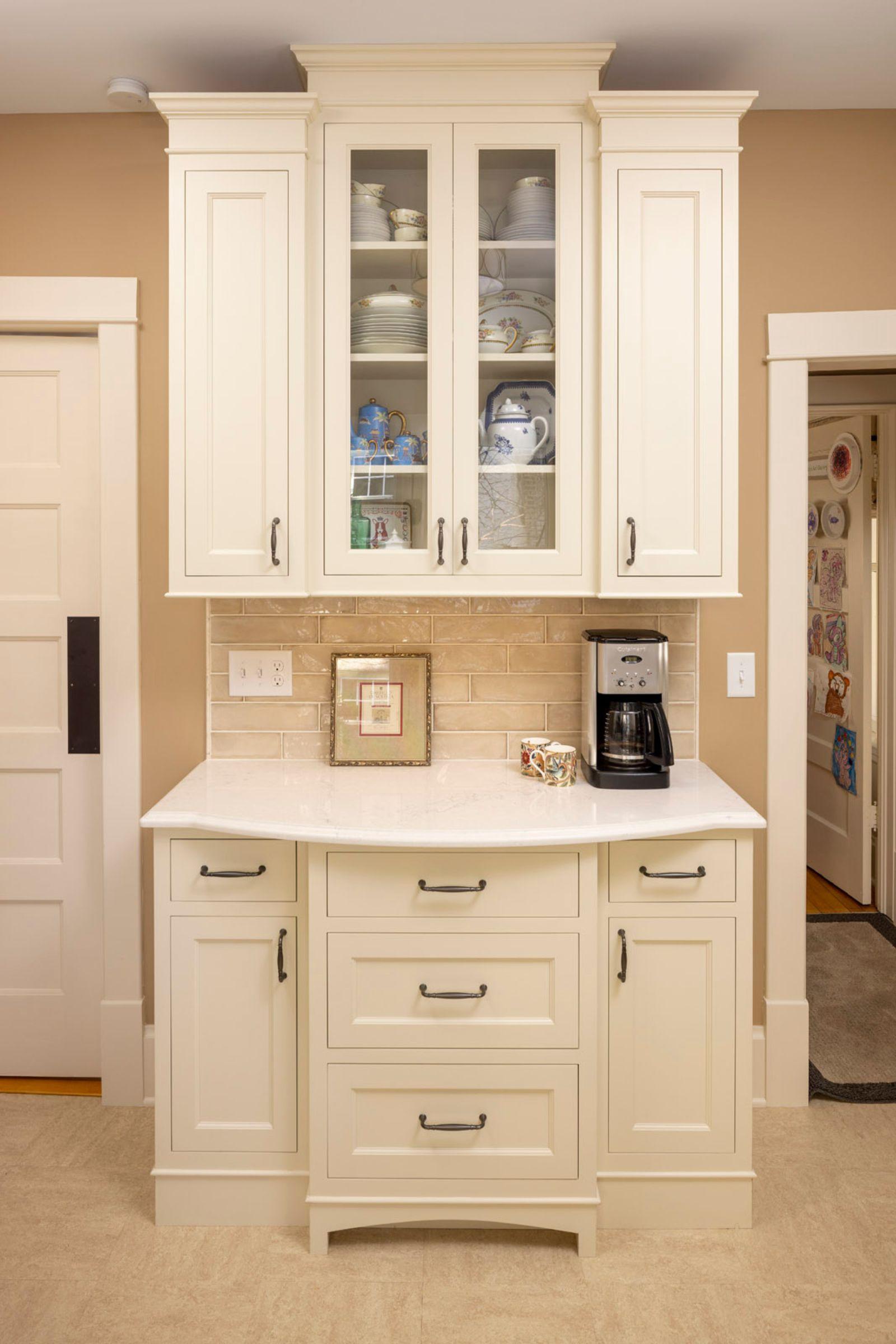 A Modern Design to a Classic
China cabinets are classic and elegant features and they are making a comeback. This modern approach to the design provides extra storage and function. Adding glass cabinet doors to display fine china, but enough closed storage to store miscellaneous kitchen appliances.
Smart Selections
When the sink doesn't sit below a window, we want to make sure the space feels just as bright. Glossy finishes reflect light and under-cabinet lighting illuminates the space. A beautifully crafted handmade ceramic backsplash tile and vibrant polished quartz countertop and enhance the space by amplifying light. Lastly, selecting an under-mount, single bowl sink gives the homeowners one deep basin and does not take as much counter space. 
Custom Cabinetry
Custom cabinets provide limitless kitchen design options. They are designed to accommodate your lifestyle and custom fitted to your home. Building the cabinet to be flush with the microwave is a small but effective design detail. Similarly, on the other end, cabinets are perfectly built to fit the refrigerator. Lastly, what could've been dead space, a display shelf above the sink adds a touch of character.
Durable Enough for Max!
Similar to many of the households we work in, this homeowner kept in mind how much activity the kitchen sees especially with four paws coming in and out. Messy drinker? Jumping up on the counter? No problem!
Team Credits
Designer: Valerie Hill
Project Manager: Paul Gorton
Lead Carpenter: Leaf Enz
Photos: Troy Thies
An Eye for Restoring Old Homes
Ben's team did an amazing job renovating our kitchen. While we initially worked with an architect, Ben provided his expert design guidance as well. He truly has an eye for restoring old homes.
Shannon O'Brien and Shaun Curtin